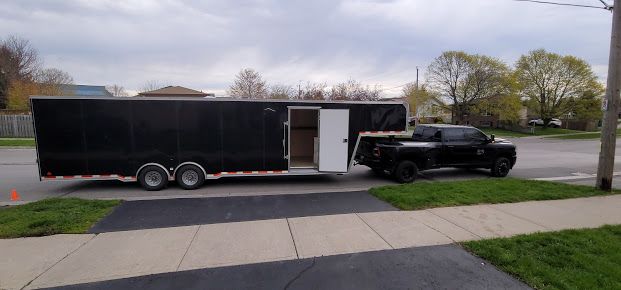 Newtonville is located in the middle of Newton Corner & West Newton. It runs right alongside Washington Street where Newtonville's main commercial district sits. Newtonville is a predominantly residential area.
Newtonville has the greatest variety of home styles in Newton. This area has Colonial, Victorians and duplexes (3-family, and condominiums). There is also a wide range of home sizes. You will find large Victorian homes as well as larger colonials. There are also many smaller colonials or multi-family homes.
Moving To Newtonville
Moving long-distance to Newtonville can be a challenge (as for any moving day) especially if you are not familiar with the area, are not working with the right moving company.
If you think that you may require some assistance to move to Newtonville, Perfect Timing Moving is ready to help you every step of the way. We communicate with you throughout the entire moving process and offer a fully transparent Honesty Contract. We do not believe in hidden fees and extra charges!
Why Is Perfect Timing Moving The Perfect Choice For Long Distance Moving?
A cross-town move can be handled by any company, but a few companies can do an interprovincial one. This is especially true if your belongings are being transported across the Canadian provinces. Perfect Timing Moving has been offering safe and efficient moving services all across the country and we take pride in our customer service and being granted 1st place in moving services.
What Do We Do Best?
PACKING: We will supply all of your moving supplies and pack your items as safely as we can.
MOVING: Our team is highly-trained, efficient, safe, and provides the best service. We arrive on time and work based on your schedule, not ours.
UNPACKING: Once you have settled into your new home, we will continue to unpack and put your furniture and large-sized belongings in their proper places.
LOADING: We ensure that nothing moves or shifts when we load trucks and when we're on the move. We see to it that your belongings are well-protected to endure the move arrive in your destination in one piece.
UNLOADING: When you arrive at your new residence, we'll handle all the heavy lifting. We know that a move can be mentally exhausting to customers, so we make sure to handle all the physical labour without even the need to be asked.
STORE: If you require us to store your belongings in transit, we have storage spaces to meet your needs.
There's No Move Too Big Or Too Far
There are plenty of moving companies for long-distance moves to Newtonville, but Perfect Timing Moving's customer-centric services set it apart from its competition. Our free quotes are 100% transparent and we offer an Honesty Contract. We do not believe in charging you extra or adding hidden fees after your move, so the rate on your contract is the only price that you'll be paying.
Call us today at (905) 424-5818 to talk to one of our moving experts and to get an immediate quote!
Don't forget to take part in Contest too.