Moving things, let alone furniture, is quite a feat even at a short distance. It's important to research the best long-distance cross-Canada moving company first for your specific circumstances if you want the best service and to save money.
How To Ship Furniture Across Canada?
What can you do to be certain which method will work best for you and get your goods delivered on time? Let's look at the most affordable options.
Rent A Truck, Trailer, Or Motorhome And Drive It Yourself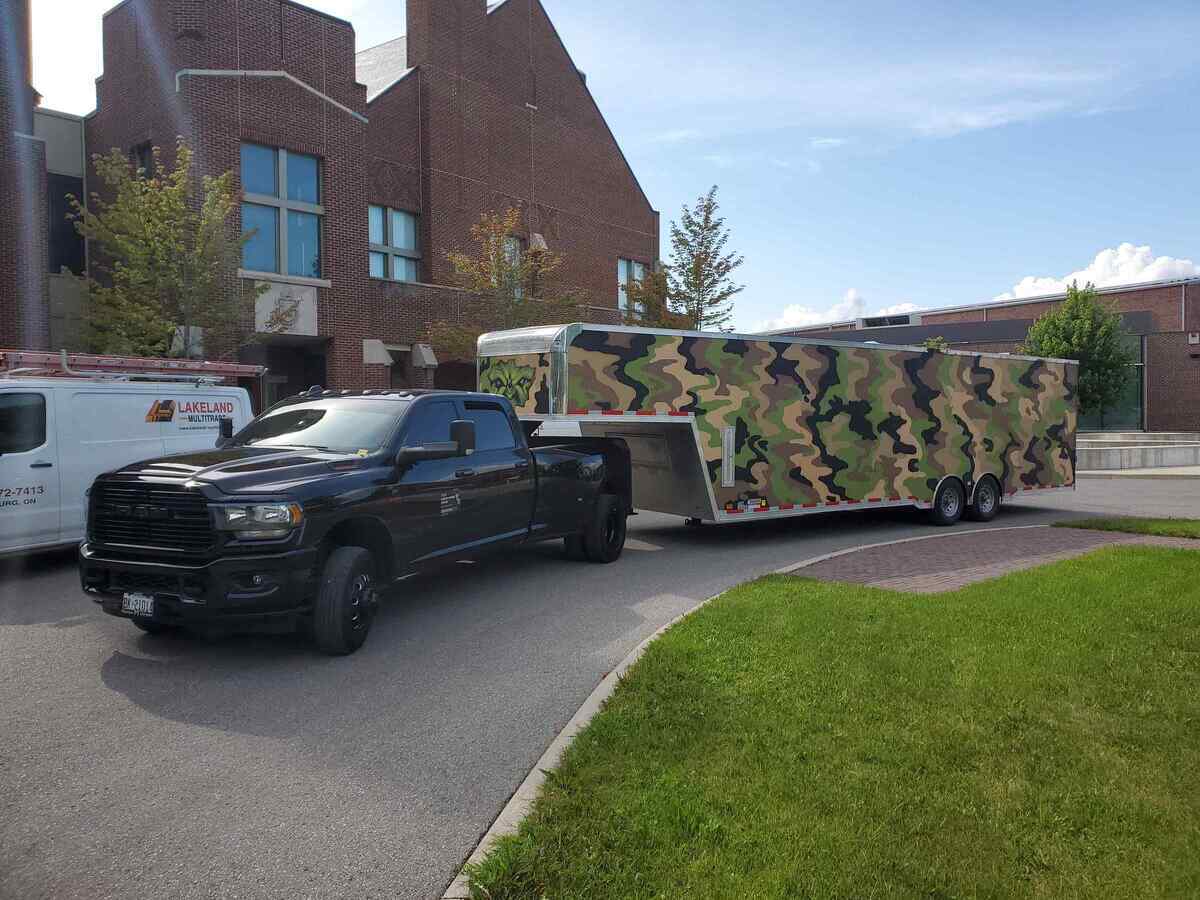 While renting a trailer or truck may seem to be a cost-effective option, you will need to put in a lot of effort, especially if you're shipping furniture across Canada. Plus, it has other costs which you might not have thought of:
Time

– Renting a truck and driving it yourself can eat into your personal time. This could lead to you taking time off of work. You will also have to pay for the rental duration.

Fuel

– You're going to have to pay for your own fuel use, making it very costly to transport a trailer behind a car.

Lodging

– Canada is much larger than you think. You will need to make multiple overnight stops, which could mean that you have to pay for hotels, motels, and AirBnBs.

Food

– You will want to stop for some warm meals even when you have non-perishable snacks on hand.

Car and Parts Rental Some companies might ask you to rent a better-suited car for your job or a tow dummy.

Hidden charges

– These include taxes and environmental fees. You may also have to pay an additional fee if your age is below 25 (the legal age for renting a car).

Insurance

– The rates for insurance will vary depending on the rental company and how much personal protection you have.
Buses, Trains, And Planes
There are specific rules for planes and trains, such as restrictions regarding destinations and shipping. If you have larger items to ship, you might need to register as a CATSA-approved shipper. If you have ever attempted to transport large items by yourself, you will know how difficult it can be. This is not to mention the time and money involved in getting the item from one place to another. If you're looking for the cheapest way to move stuff across Canada, it may be a good idea to look into using a bus, train, or plane.
Shipping Containers Or Pods
Pods or shipping containers are normally dropped off at your driveway. You have a window of opportunity to load everything into the pod before the company returns to collect it and deliver it to you. The pods combine a flexible schedule with plenty of packing space. They are best used for moving large amounts of boxes or other large items, such as a 4-bedroom home. For small moves, such as a couple of boxes or furniture, this is not the best or most economical option.
LTL (Less Than Truckload Shipment)
LTL shipping can be one of the most economical ways to move your belongings across the country. Also, LTL shipping is very affordable because it uses multiple shipments that are traveling in the same direction to fill up the truck. The truck may have to stop at several points and make multiple changes to the trucks, making it difficult to determine exact dates. If you're not in an urgent rush, this reliable method will most likely be the lowest for furniture shipping.
Get the best service without the massive spending
There may be plenty of affordable Canadian movers, but only Perfect Timing Moving offers an Honesty Contract to ensure that you get the right price for your move, sans hidden and additional costs. If you're looking to move furniture or much bigger items, we're the team for you. Call us at (904) 424-5818 for a free quote!